M&A Program
We buy and invest in great companies started by bootstrapped founders.
If you're looking to sell your business (on fair, founder-friendly terms), or partner with an experienced group of entrepreneurs to help grow your business, then you're in the right place.
Over the last decade, we've built a family of great SaaS companies that help small businesses grow and compete with the big guys. Currently, our portfolio of software tools are being used by over 25 million websites (and growing).
In this journey, we've partnered with many talented founders to give them a quick, straightforward exit that protects their team and customers. In other cases, we've made friendly minority stake investments to help founders scale their businesses to the next level.
And … this has worked out really well for everyone involved (see our Investments).
---
What Makes Us Different?
We never set out to become investors.
When we started our business, we simply talked to our users, figured out what they needed to grow, and built the tools that helped them succeed.
Before we knew it, our products were being used by millions of users across the world.
This made our company a great target for private equity and venture capital investors, but it was always a miserable experience.
Most of them didn't understand the open source world, WordPress ecosystem, and they simply dragged out deals for months, renegotiated over and over, and the whole process was just horrible.
As we talked with other bootstrapped entrepreneurs in the community, they all shared similar frustrations.
Here's what it looked like:
If a private equity company approached you, they'd offer you a high valuation to lure you in, but over the 3 – 6 month renegotiation process, you'd learn that the money isn't upfront. Instead their complex terms lock founders into working for them for several years just to earn out the valuation.
If you were approached by venture capital, they'd offer you crazy huge valuation, but again in the 3 – 6 month process, you'd learn that they're actually not interested and were just using you to collect data. In other cases, they'll invest the money, but there's no cash for founders … only growth capital with complex term sheet & requirements.
This approach just didn't feel right, so we decided to create a new way.
Our goal is to be the investors that we wish we had when we first started out.
The Awesome Motive Way:
You can fully exit or partner with us by selling a minority investment stake.
Our process is fast & quick – usually only 30 days.
Our deal structure is simple with cash upfront for founders – inspired by Warren Buffett.
Founders can leave at the end of 30 days or stay onboard to run the business. We're flexible.
We put people first always – both your team & customers.
We hold the companies for the long term, no exit plan, so our incentives are aligned to always do the right thing.
---
Our Criteria
We invest in businesses that are profitable ($250k – $10M range) where the founder is thinking about their next chapter: either handing the reins to someone else, or partnering with experienced entrepreneurs for the next phase of growth.
Unlike other investment funds, we're not backed by sleazy private equity or venture capital. Instead the only investors allowed in our fund are founders of our existing portfolio companies.
This allows us to make the deal process fast, friendly, and simple for entrepreneurs while ensuring that we always take good care of their businesses.
Along with the investment, we work closely with each team to refine & optimize their existing products / processes by using the Awesome Motive playbook which contains our years of experience + lessons learned.
Each company also benefits from our vast media resources, and the business network that we have built over the last decade.
What we look for in the business / investments:
Want us to take a look at your business? Fill out the form below. Not sure if your business fits our criteria? Send it to us anyways, and we will let you know within 48 hours.
---
Our Format & Details
Founders reach out to us primarily for two reasons:
To get a clean exit with confidence of knowing that they're handing the reins to someone reputable in the industry.
To partner with an experienced team for the next phase of their company's growth.
For entrepreneurs that are looking for a clean exit, our goal is to make the process fast and simple. We have an easy due diligence process that focuses only on details that matter.
For entrepreneurs that are looking for an investment + strategic partnership, our goal is to work closely with them to identify hidden growth levers in their business, and implement the right processes that are proven to accelerate growth.
Our due diligence process is quick and simple.
Aside from the financial investment, below are some of the valuable benefits that you'll have access to:
We know that independence is one of the main reasons why people want to create a business in the first place, and it's also one of the reasons why businesses succeed. Our goal is to interfere as little as possible with the day to day operations of businesses we invest in.
We believe that founders-led companies are great at hacking. We want to empower them with our framework and resources to do just that.
Despite what typical investors say, they're primarily financial investors. In our case, money is by far the least valuable component. We want to share our experience, knowledge, and resources (collectively "needle-movers") to help founders grow their business.
We will offer a lot of advice, but we will NEVER force anyone to take it.
The kind of advice that we will give literally can't be bought because very few companies have the insights or scale like we do. And those that do are not in the business of consulting.
Whether you're looking for a strategic partner for the next phase or a complete exit by handing the reins to someone else, we're excited to help you achieve that.
Sell Your Business or Apply for Investment
Please note: this is for existing web-focused businesses (i.e WordPress plugins, and SaaS companies).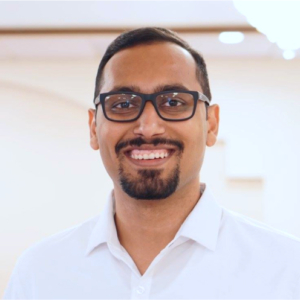 When someone tells you it can't be done, it's more a reflection of their limitations, not yours!

Syed Balkhi

Founder & CEO of Awesome Motive