Awesome Motive Acquires SearchWP to Help Small Businesses Deliver Better Site Search Experience
Syed BalkhionJuly 7, 2021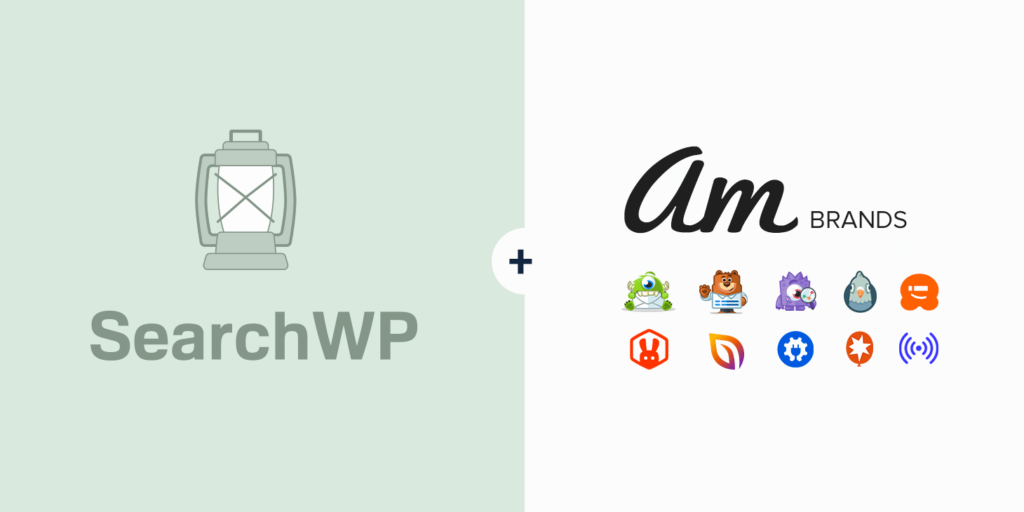 With over 30,000 websites, SearchWP is the leading WordPress search plugin on the market.
Today, I'm extremely excited to share that SearchWP is joining the Awesome Motive family.
Jon Christopher (founder of SearchWP) has done a phenomenal job in building the most advanced WordPress search plugin in the market. Started in 2013, SearchWP is one of the original WordPress search plugins.
I have known Jon for years and have a lot of respect for all that he has accomplished. We have always been a huge supporter of SearchWP through our WPBeginner blog.
As he wanted to pursue the next chapter of his life, we started discussing the future of the SearchWP plugin.
Given our experience running a suite of popular WordPress plugins, SearchWP was a perfect fit for our family of products.
What does this acquisition mean for existing users?
Aside from the new ownership change, it's business as usual. You can continue to use the plugin that you love without any interruptions.
With the exception of Jon, the entire SearchWP team will be joining Awesome Motive. This means that you are still being supported by the same talented people.
On top of that, we have added more team members from Awesome Motive that will be working on the SearchWP project (including myself).
With our experience and a dedicated team, we will be adding several new features and improvements to SearchWP in the near future.
What's Coming Next?
Our work is just starting.
I have been in the WordPress industry since 2006 and have learnt a lot over the years. My websites get over 100 million visitors a year, and we know the importance of good site search.
We have built a lot of internal tools to improve our website search that I'm really looking forward to sharing with the WordPress community.
We will be combining Jon's vision with our own experience, so you can literally have the BEST search plugin in the industry without the high costs!
This is truly going to be a game changer!
Our goal is to build a search plugin that's fast and results focused.
A WordPress search plugin that a beginner, non-techy, small business owner can easily set up in less than 10 minutes to grow their business.
I sat down with the team, and we have a crystal-clear 12 month plan. A lot of exciting things are coming your way in the coming months.
I want to thank Jon for all the hard work he put into SearchWP over the last 8 years, and I wish him all the best in his future endeavors.
I also want to thank all users who have supported SearchWP plugin so far, and I hope to earn your support for years to come.
Sincerely,
Syed Balkhi
CEO of Awesome Motive
For media inquiries or specific questions about our brands, click here to get in touch with our PR team.
Join us and Make Cool Stuff from Anywhere!